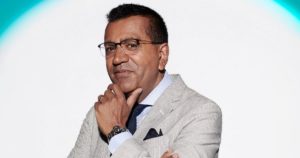 Disgraced BBC reporter Martin Bashir has said he "never wanted to harm" Princess Diana with her Panorama interview.
Bashir added "I don't believe we did".
However, the journalist told the Sunday Times he was "deeply sorry" for the harm caused to the Princes William and Harry.
He said: "Everything we did in terms of the interview was as she wanted, from when she wanted to alert the palace, to when it was broadcast, to its contents.
"I can understand the motivation [of Earl Spencer's comments] but to channel the tragedy, the difficult relationship between the Royal Family and the media purely on to my shoulders feels a little unreasonable.
"The suggestion I am singularly responsible I think is unreasonable and unfair."
Asked if you could forgive himself, he said:
"That's a really difficult question because it was a serious error.
"I hope that people will allow me the opportunity to show that I am properly repentant of what happened."
Bashir used forged bank documents to show to Diana's brother Earl Spencer to help him secure the award-winning interview.
He said: "Obviously I regret it, it was wrong.
"But it had no bearing on anything.
"It had no bearing on [Diana], it had no bearing on the interview."
Bashir insisted a "direct line" could not be drawn between his interview and the death of the Princess in a 1997 Paris car accident.
The Sunday Times reporter who interviewed Bashir face-to-face said afterwards he seemed "a broken man".
But, she added, she felt he was a "good actor".
Rosamund Urwin told BBC Radio 5 Live's Sunday Breakfast programme:
"He wasn't, I felt, as contrite as one could be in that circumstance, if you're always looking for an excuse rather than an apology that seems problematic to me."