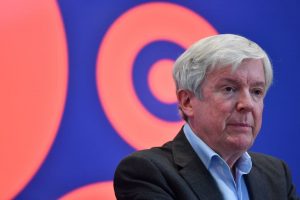 Lord Hall has resigned as chairman of the National Gallery after being seriously criticised following an investigation into the BBC Panorama interview with princess Diana.
Lord Hall was under pressure to quit after the programme by Martin Bashir was founded on his "deceitful behaviour".
In a statement, Lord Hall said:
"I have today resigned as chair of the National Gallery.
"I have always had a strong sense of public service and it is clear my continuing in the role would be a distraction to an institution I care deeply about.
"As I said two days ago, I am very sorry for the events of 25 years ago and I believe leadership means taking responsibility."
Lord Dyson was called in to conduct an independent inquiry into the award-winning programme.
He found Lord Hall conducted a "woefully ineffective" investigation in 1996 and had wrongly concluded Bashir simply suffered a "lapse" and was an "honest and honourable man".
However, Bashir had used forged documents to inveigle his way into gaining the trust of Princess Diana.
Prince Charles is the royal patron of the National Gallery.
Sir John Kingman, deputy chair of the National Gallery Board of Trustees, said:
"Tony Hall has been doing a superb job as chair of the National Gallery, where he is much respected and liked.
The Gallery is extremely sorry to lose him, but of course we entirely understand and respect his decision."