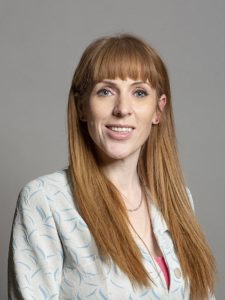 Deputy Labour leader Angela Rayner has been sacked as chair and national campaign co-ordinator following the party's dire election results.
Labour leader Sir Keir Starmer moved quickly to dispense with Ms Rayner as the party reeled from a series of national and local election defeats.
It's believed he sacked her personally.
Hours earlier he said he'd take "full responsibility" for the "bitterly disappointing" showings.
John McDonnell, former shadow chancellor, said the decision to remove Ms Rayner was a "cowardly avoidance of responsibility".
The senior party figure tweeted:
"Keir Starmer said yesterday that he took full responsibility for the election result in Hartlepool and other losses.
"Instead, today he's scapegoating everyone apart from himself.
"This isn't leadership, it's a cowardly avoidance of responsibility."
Ms Rayner's dismissal is likely to spell trouble as civil war breaks out within Labour.
A Labour source told Sky News:
"Keir said he was taking full responsibility for the result of the elections – and he said we need to change.
"That means change how we run our campaigns in the future.
"Angela will continue to play a senior role in Keir's team."
Gaya Sriskanthan, Momentum co-chair, said:
"It is his failed strategy that has brought us to this point, and he said he would take responsibility.
"Yet again he has gone back on his word."