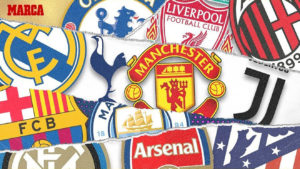 The "big six" Premier League teams who tried to create a European Super League have signed a UEFA commitment not to do it again.
They face an £87 million fine if they try to go it alone in the future.
Arsenal, Chelsea, Liverpool, Manchester City, Manchester United, and Tottenham Hotspur will also make a £13 million "goodwill" donation to help children's grassroot football across Europe.
A UEFA statement said:
"Those clubs acknowledge and accept that the Super League project was a mistake and apologise to fans, national associations, national leagues, fellow European clubs and UEFA.
"They have also recognised that the project would not have been authorised under UEFA Statutes and Regulations."
However, three clubs – Real Madrid, Barcelona, and Juventus – have refused to sign the commitment and are still working towards a Super League.