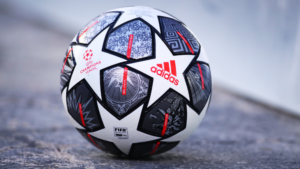 Uefa is under growing pressure to move the Champions League final between Chelsea and Manchester City to England.
The all-English match is due to be played in Istanbul.
Fans from both sides, MPs and health experts are concerned about the game being played in a country barely struggling to contain Covid-19.
There are fears lockdown restrictions and quarantining will curb many supporters from going to the Ataturk Olympic Stadium on May 29th.
Kevin Parker, the general secretary of the Manchester City Supporters Group, said:
"Of course, we'd like them [Uefa] to do that."
Also, some feel Uefa owes the UK Government a "big favour" for its decisive role in helping stop the proposed European Super League.
Clive Efford MP, a member of the Digital, Culture, Media & Sport select committee, said:
"It absolutely makes sense that if it is not going to be the huge spectacle it has always been then it should be played out at Wembley and Istanbul should be offered the final at a later date."
City and Chelsea are expected to be handed more than 4,000 tickets each for a third-full Ataturk Stadium.
Mr Efford said it would "make a mockery" of lockdown if thousands of fans travelled to Turkey in the current climate.