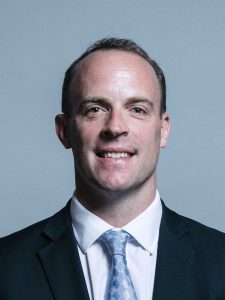 Foreign Secretary Dominic Raab
Face masks may still have to be worn after the end of current lockdown measures, warns a Cabinet Minister.
Foreign Secretary Dominic Raab said the country is "very close to really turning the corner".
But he added "some safeguards" would probably remain in place after June 21st.
Mr Raab told BBC One's Andrew Marr Show:
"We want to get to the position at the end of June when we can get life back as close to normal as possible, but there will still need to be some safeguards in place.
"I think it will be around distancing, maybe there will be something around masks."
"I don't really want to prejudge. Those are just some of the options."