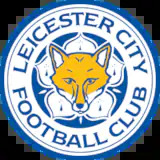 Leicester City FC are heading for a minimum £40 million pay day if they can qualify for Champions League football.
The Midlands side are tantalisingly close to securing a top four spot in the Premier League to ensure qualification.
However, the team have  been close before – and just failed to make the cut.
Manager Brendan Rogers needs to steer The Foxes through five more games.
They are currently third in the table and seven points clear of 5th place.
Victory in the next two games against Southampton – whom they beat 9-0 last season – and Newcastle United will be a firm step towards a jackpot pay-out.
If they finish outside the top two – which is more than likely – they will enter the Champions League unseeded.
But that still attracts a £40 million pay cheque.
As and when they continue through the qualifying rounds to the knockout stages, they will be given more money.
Qualification could also help break the monopoly of the so-called big six Englsih clubs.