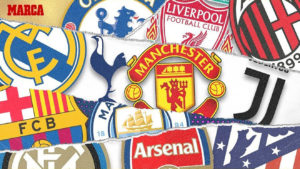 All six Premier League teams have pulled out of the proposed European Super League (ESL).
Manchester City were first to call time on the plan after Chelsea had said they too were kicking it into touch.
The other four teams – Arsenal, Liverpool, Manchester United and Tottenham Hotspur – quickly followed suit.
And the malaise was spreading throughout Europe as Inter Milan and Atletico Madrid also withdrew.
The 12-team Super League lived and died within hours of being announced.
However, the ESL said in a statement:
"Despite the announced departure of the English clubs, forced to take such decisions due to the pressure put on them, we are convinced our proposal is fully aligned with European law and regulations.
"The current status quo of European football needs to change".
In a series of statements from the six English clubs it was said:
Manchester City "formally enacted the procedures to withdraw".
Liverpool said involvement "has been discontinued".
Manchester United said they "listened carefully to the reaction from our fans, the UK government and other key stakeholders".
Arsenal said they had "made a mistake", adding they'd listened to fans and the "wider football community".
Tottenham chairman Daniel Levy said the club regretted the "anxiety and upset" by agreeing to take part.
And Chelsea confirmed they have "begun the formal procedures for withdrawal from the group".
Aleksander Ceferin, UEFA President, said:
"It is admirable to admit a mistake and these clubs made a big mistake.
"But they are back in the fold now and I know they have a lot to offer not just to our competitions but to the whole of the European game.
"The important thing now is that we move on, rebuild the unity that the game enjoyed before this and move forward together."
In a statement, the European Super League said:
"Given the current circumstances we shall reconsider the most appropriate steps to reshape the project, always having in mind our goals of offering fans the best experience possible while enhancing solidarity payments for the entire football community."