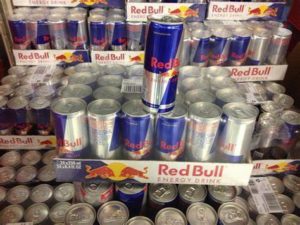 Library picture
A 21-year-old student suffered heart failure after drinking "excessive" amounts of energy drinks.
The man drank four 500 ml cans every day for two days, says the BMJ Case Report.
Each can contained 165 mg of caffeine.
He suffered from shortness of breath and weight loss before being admitted to hospital.
He spent 58 days in care, including time in an intensive unit.
Doctors considered an organ transplant as his heart and kidneys failed.
The kidney problem was related to a previously undiagnosed condition.
The authors from Guy's and St Thomas' NHS Foundation Trust wrote:
"We report a case of severe biventricular heart failure potentially related to excessive energy drink consumption in a 21-year-old man.
"Energy drink-induced cardiotoxicity most likely cause of his heart failure."
The student also contributed to the article.
He wrote: "When I was drinking up to four energy drinks per day, I suffered from tremors and heart palpitations, which interfered with my ability to concentrate on daily tasks and my studies at university.
"I also suffered from severe migraine headaches which would often occur during the periods when I did not drink energy drink; this also restricted my ability to perform day-to-day tasks and even leisurely activities such as going to the park or taking a walk.
"I was eventually admitted to the intensive care unit. This experience was extremely traumatising.
"I think there should be more awareness about energy drinks and the effect of their contents. I believe they are very addictive and far too accessible to young children."