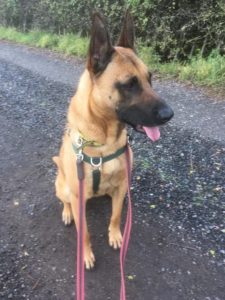 Library picture
A woman and two teenage boys have been arrested after the police found 27 dogs – 19 adults and eight puppies.
The breeds included spaniels, terriers, lurchers, a French bulldog and a rottweiler.
It's thought the puppies – aged between six and 10 weeks old – were born at the address in Braintree, Essex.
The police and RSPCA are working to see if any of the older dogs have been stolen.
The woman, 54, and two boys were taken into custody on suspicion of theft and animal cruelty.
They have been released while investigations continue.
PC Glenn Braden of the Uttlesford Community Policing Team said:
"We know the devastation the loss of a much-loved pet can cause, and we take reports of thefts seriously.
"We have been carrying out extensive enquiries into recent reports of thefts and this warrant comes as part of that.
"We are now working to identify the dogs we found at this address and, if stolen, identify their owner so we can return them."
Since the coronavirus pandemic sent Britain into a year long lockdown the number of dogs thefts have increased sharply.
The charity Doglost reports that 465 dogs were taken in 2020 – an increase of 393 on the previous year.