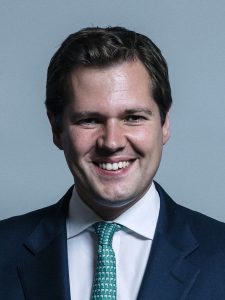 Local Government Secretary Robert Jenrick
The Government is said to be on the verge of taking over Liverpool City Council after a string of corruption allegations.
The decision to run one of Britain's biggest cities is unprecedented in recent history.
Whitehall officials could be drafted in to run day-to-day operations for several years.
The decision on Liverpool will be made by Local Government Secretary Robert Jenrick.
He ordered an inquiry after the city's Mayor Joe Anderson was arrested.
Mr Jenrick appointed Max Caller, a local government inspector, to lead the investigation last December.
Mr Caller looked at five years of the council's property management, regeneration, highways, contracts, and planning.
He has finished his report – plus recommendations – to Mr Jenrick.
His report is understood to show a "damning indictment of the council", reports The Telegraph.
The city's accounts have not been signed off by auditors for the past five years because of the continuing police inquiry into "financial irregularities".
A Ministry of Housing, Communities and Local Government spokesman said:
"The Secretary of State has received the independent Best Value inspection team's report.
"This is being considered carefully and next steps will be set out shortly."
Mr Anderson was held on suspicion of conspiracy to commit bribery and witness intimidation.
He has denied all the allegations.