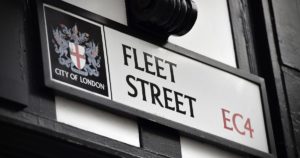 The Daily Mirror is closing offices and journalists will be told to work from home.
Reach – the owners of The Daily Mirror, Daily Express and Daily Star and hundreds of regional papers – will tell staff the office has gone.
After an enforced lockdown year of people working from home the company believes it can make savings by shutting newsrooms.
The Mirror's Canary Wharf office will remain the paper's HQ but will be reduced in floor space by a half.
Hubs in Belfast, Bristol, Birmingham, Dublin, Cardiff, Glasgow, Newcastle, Hull, Leeds, Liverpool, London, Manchester, Nottingham and Plymouth will remain open.
A Reach spokesperson said:
"We carried out a survey of all colleagues that showed a majority found home working suited their needs.
"Moving forward, colleagues will either be home-based or working mainly from home with around a quarter office-based, working from one of our 15 hubs around the country.
"This solution provides increased flexibility with the ability to have access to meeting space to recapture face-to-face collaboration and a social element – when lockdown rules allow."
The publisher is not expected to close any of its 110 titles and no jobs are at risk of redundancy due to the office changes.
Journalists will not be reimbursed any costs for working at home.
A former Daily Mirror reporter said: "It's a far cry from the halcyon days of Fleet Street.
"In less than three decades one of Britain's finest newspapers now has its journalists working from the kitchen table.
"Newspapers thrive on stories and ideas and most are generated by being in an office and talking to each other.
"It's another sad day for newspapers."