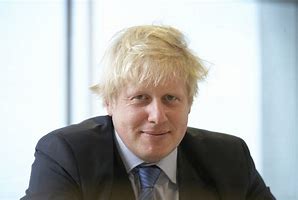 Prime Minister Boris Johnson is to have the AstraZeneca Covid-19 vaccination.
It's hoped the public display of faith will boost acceptance of the serum currently caught up in blood clot concerns.
Mr Johnson, 56, said: "The Oxford jab is safe, and the Pfizer jab is safe.
"The thing that isn't safe is catching Covid, which is why it is so important that we all get our jabs as soon as our turn comes.
"And as it happens, I am getting mine."
The PM's comments come as the European Medicines Agency gave the vaccine the thumbs up.
It said it is "safe and effective" with the benefits outweighing risks.
And in a move of entente cordiale the French Prime Minister Jean Castex is also to have an AstraZeneca jab.
The use of the vaccine has been temporarily halted by several European countries over concerns about its side effects.
EMA executive director Emer Cooke said the situation was not unexpected "when you vaccinate millions of people."
She added: "This is a safe and effective vaccine.
"Its benefits in protecting people from Covid-19, with the associated risks of death and hospitalisation, outweigh the possible risks."