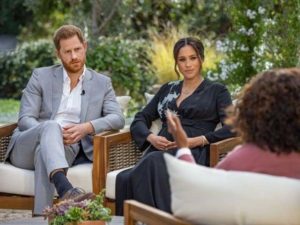 Meghan Markle has made a formal complaint to the television watchdog Ofcom about Piers Morgan.
During a live show the ITV Good Morning Britain presenter dismissed the Duchess' account of mental suffering, suicidal thoughts.
She'd also claimed a member of the Royal Family had made racist comments about her then unborn son Archie.
Morgan, 55, said he "didn't believe a word" of her interview with Oprah Winfrey.
Meghan raised concerns with ITV about the tone of the breakfast show.
It is now known she has also made a complaint to Ofcom – along with 41,000 other people.