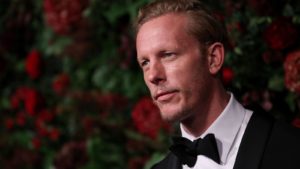 Outspoken actor Lawrence Fox is standing to be the next mayor of London.
The star said he wanted to "offer a voice to those who are being dominated into silence".
Mr Fox added that "public debate had been strangled" in "woke world".
Last year he launched his Reclaim Party which has now been approved by the Electoral Commission.
He was angered by campaigners calling for statues dedicated to famous Britons to be taken down.
Protesters say many of the effigies are dedicated to people connected to the an historical slave trade.
He told the Sunday Telegraph:
"This extreme political correctness must be resisted".
"I look forward to speaking up for those who are being dominated into silence."
The former star of the ITV detective series Lewis said he has raised £1 million for his new political party.
He said substantial sums had come from ex-Tory donors.
The London mayoral elections are planned for May.