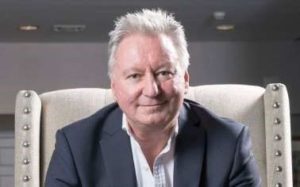 A PR company chairman has resigned after boasting his firm did not employ "blacks, gays or Catholics".
In a posting to LinkedIn Gordon Beattie explained that his company took on talented people "regardless of their race, sexual orientation, or religion".
Mr Beattie – who founded Beattie Communications 40 years ago – said his post had been done with "the best intent".
However, he accepted it was done so with inappropriate language.
Mr Beattie posted:
"We sign talented people, and we don't care about the colour of their skin, sexual orientation or religion.
"That's the way it should be with every company – only hire people for their talent, experience, knowledge and wisdom."
Barrington Reeves, founder of the Black Scottish Business Fund, said the message was "tone deaf, insensitive, racist, homophobic and utterly unacceptable".
In his resignation statement, Mr Beattie said:
"My post was issued with the best of intent, but it did not take account of the complexities of creating a level playing field – of which I am well aware – and the language I used was inappropriate.
"I am truly sorry for the embarrassment I have caused the wonderful team across the business and our clients, and for the offence it has clearly caused.
"It's a wrench to step down as chair but I feel I have no alternative.
"The time is right to go."
Beattie Communications is based in Scotland. It has nine UK offices.