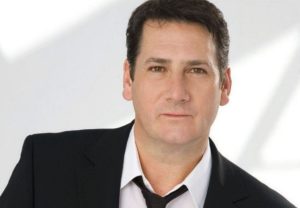 Spandau Ballet singer Tony Hadley is still waiting to receive his MBE because of the pandemic.
The 60-year-old chart topping singer was hoping to go to Buckingham Palace a year ago to be honoured.
However, Covid-19 ended his plans.
He said: "I was awarded it and then everything locked down and that was the end of that.
"I will hopefully be going to the Palace with the family when this COVID thing is all over."
The long wait has also seen the star's hair grow long.
He joked: "As long as we can take the hairdryer in the boot, I'll be happy.
"I'll need a bit of coiffure."
Spandau Ballet had a string of hits during the late 70s and 80s.
The band's only number one was True released in 1983.
However, Tony said: "I don't go back and listen to old Spandau in my spare time and marvel over it.
"It annoys me slightly when people tell you that the 70s or 80s was the best time to live through; they seem to be stuck in the past, hankering after rose-tinted glory days.
"There's great stuff out there in the world right now.
"My daughter Zara is rather helpful in keeping me up to speed; she's always putting me in contact with new things."
Tony was awarded an MBE for his charity work.