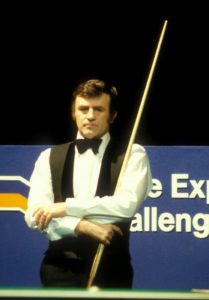 Snooker player Doug Mountjoy – twice a UK champion – has died. He was aged 78.
Mountjoy reached the World Championship final at the Crucible in Sheffield in 1981.
He was beaten 18-12 by Steve Davis.
Former world champion Cliff Thorburn said:
"So sad to hear of Doug Mountjoy's passing today.
"He was a true champion and gentleman.
"He had all the shots and the heart of a lion.
"You knew he was in the room by his laughter and I spent many a happy time with Doug.
"My sympathies to his family and friends."
Welshman Mountjoy reached number five in the world ranking in 1990.
However, three years later he was diagnosed with lung cancer.
He continued to play until 1997 before turning to coaching.