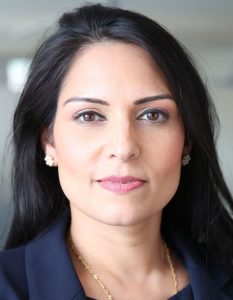 Britain's terror threat level has been dropped from "severe" to "substantial".
Home Secretary Priti Patel revealed the decision in a written statement to Parliament.
She told the Commons:
"Terrorism remains one of the most direct and immediate risks to our national security.
"'Substantial' continues to indicate a high level of threat; and an attack on the UK is still likely.
"The public should continue to remain vigilant and report any concerns to the police."
The UK has five "terror" levels ranging from low to critical.
Ms Patel added the lowering was a result of "the significant reduction in the momentum of attacks in Europe since those seen between September and November"