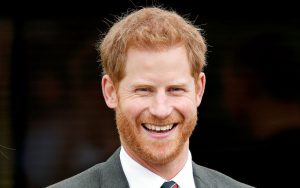 Prince Harry has accepted an apology and "substantial damages" from the Mail on Sunday following an article about him leaving the Royal Marines.
The newspaper accused the Prince – an Army officer for ten years – of not keeping in touch with the Marines after he stood down as a senior royal.
The article – which also appeared online – claimed senior military officers were "exasperated" by his actions.
It was claimed they wanted to find a replacement for Prince Harry as Captain General of the Royal Marines.
Prince Harry launched a libel claim against the publisher Associated Newspapers Ltd.
He said he'd suffered "high damage" from the allegations.
And he was "personally affronted" by suggestions he was not taking his role seriously.
In the High Court in London the Duke formally agreed to settle the case.
He wanted an apology and "substantial damages" which he will donate to his Invictus Games charity.
His lawyer Jenny Afia said:
"The truth is the Duke of Sussex made repeated and concerted efforts to support the Royal Marines and other members of the armed forces and their families in the past year, even though he was required to step back from formal military roles."
The Mail on Sunday claimed Prince Harry had not replied to a letter from former Army chief Lord Dannatt, asking him to support the UK's military community.
The newspaper did print an apology last December.
However, Ms Afia criticised its prominence in the newspaper.
She added that the articles were "personal attacks on the Duke's character" and are likely to have also damaged his work with military veterans and charities.