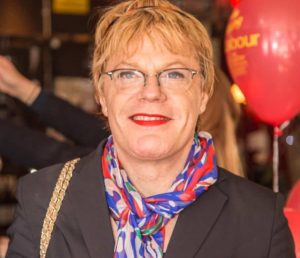 Comic Eddie Izzard – who now identifies as a woman – wants to be an MP.
She would be the first transgender politician to sit in Westminster.
Fifty-eight-year-old Eddie had previously identified as a transvestite.
The Sunday Mirror reports Eddie is now "based in girl mode".
She said: 'I wish to stand; I wish to be considered for a constituency.
"I would love to be elected and I would love to fight for Keir Starmer to be the next Prime Minister.
"I don't trust Boris Johnson."