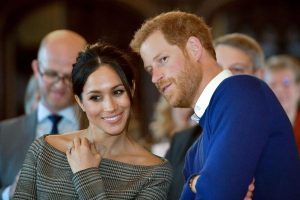 Prince Harry is to return to Britain in the early summer probably without his wife Meghan.
It's believed the Duchess of Sussex will stay in America with the couple's son Archie when Harry visits his family.
Plans are being finalised but are dependent on the Covid-19 pandemic and lockdown travel restrictions.
The Daily Mail reports sources that Meghan's initial decision not to travel is "personal and practical".
They stress it is not to be seen as a "snub".
However, the decision will avoid what is seen as a "diplomatic headache.
Harry is due home during June and July for the Duke of Edinburgh's 100th birthday and the Queen's 95th.
Also, in July he and his brother William are expected to unveil a new statue to their mother Princess Diana.
A source said: "It should be strongly stressed that there is still an element of uncertainty about this because of the unpredictable Covid situation, but the understanding is the Duke is more than likely to come back on his own.
"This is a personal and practical decision by the couple, but it would certainly help officials navigate what is likely to be a fairly tricky situation."
And another added:
"Harry wants to come back for The Queen and Prince Philip's big birthdays.
"But it looks likely it will be just him.
"If Meghan comes back, the feeling is that it would overshadow the occasion.
"People would only be looking at the 'drama' of it all.
"Of course, she would be welcome, but a decision not to come would postpone that headache for a while at least."
Harry's visit will be the first time he's seen his family since leaving behind his royal duties.
The Sussexes has been living firstly in Canada and then California since November 2019.
The couple has said they have no plans to return to Britain to live.