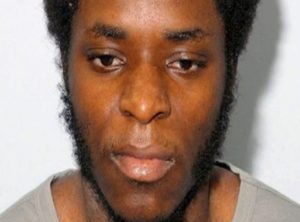 One of soldier Lee Rigby's killers is seriously ill with Covid-19.
Michael Adebowale, 29, was transferred from Broadmoor to a hospital as his conditioned worsened.
Adebowale was jailed for 45 years for the killing of Fusilier Rigby, 25, in southeast London in May 2013.
Adebowale and accomplice Michael Adebolajo, 36, rammed a car into Fusilier Rigby near his barracks in Woolwich.
They grabbed the soldier and stabbed him to death – trying to cut off his head.
The Sun newspaper reports Adebowale tested positive for coronavirus two weeks ago.
Fusilier Rigby's mum Lyn told The Sun:
'We've maintained true justice for Lee is to see his killers remain behind bars and serve every day of their sentence.
"It would not be justice for Covid to take this man prematurely and end the sentence handed to him."
The Ministry of Justice said it did not comment on individual cases.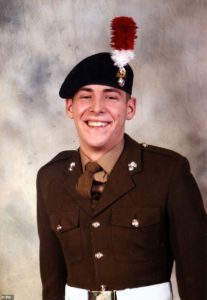 Fusilier Lee Rigby