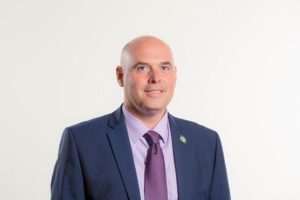 Welsh Conservative leader Paul Davies has quit after being caught drinking with colleagues.
Mr Davies bowed to pressure following claims he broke the lockdown rules.
On resigning he admitted he had "damaged trust and respect" with the people of Wales.
Mr Davies was drinking with the Tory chief whip Darren Millar, the party's chief of staff Paul Smith, and former Labour Welsh government minister Alun Davies.
The group held a reported seven-hour session in the Senedd.
They drank their way through bottles of wine and sank shots of whisky.
An investigation agreed there had been a "a possible breach of regulations" and referred the incident to Cardiff Council.
Mr Davies, 51, claimed he had the backing of colleagues to continue as leader.
However, today he said:
"I am truly sorry for my actions on the 8th and 9th December.
"They have damaged the trust and respect that I have built up over 14 years in the Welsh Parliament with my colleagues and the wider Conservative Party but more importantly with the people of Wales.
"For the sake of my party, my health and my own conscience, I simply cannot continue in post."