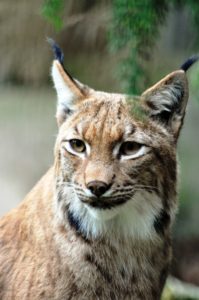 Reintroducing Lynx to Britain could boost wildlife diversity, claim experts.
The Eurasian Lynx was native to the country more than 500 years ago.
But hunting and habitat loss pushed it to extinction.
The Lynx is an "apex predator" – it has no natural enemies and tops the food chain.
Many conservationists believe the big cat would prey on the hundreds of deer that freely roam the Scottish Highlands.
Three charities – Scotland: The Big Picture, Trees for Life and Vincent Wildlife Trust – will conduct year-long talks with landowners and residents before deciding.
Steve Micklewright, Chief Executive of Trees for Life, said:
"Scotland has more woodland deer than any other European country, and their relentless browsing often prevents the expansion and healthy regeneration of our natural woodlands.
"By preying on roe deer, lynx would restore ecological processes that have been missing for centuries and provide a free and efficient deer management service."
Conservationists and the Forestry Commission have said too few deer have been culled in recent months during the lockdown.
In 2018 a proposal from the Lynx Trust to introduce the wild cats to Kielder Forest in Northumberland was turned down by then Environment Secretary Michael Gove on the advice of Natural England.