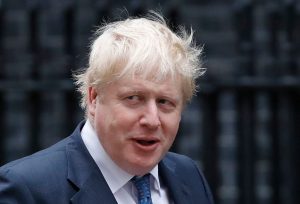 Britain will close all its travel corridors from Monday to protect advances made against Covid-19.
The measure means everyone arriving in the UK will have to self-isolate.
The tight restrictions are aimed at protecting the progress made against the virus through vaccinations.
The NHS is finding itself under "extraordinary pressure", said Prime Minister Boris Johnson.
And there is growing international concern over the coronavirus mutating.
Mr Johnson added:
"It is precisely because we have the hope of [the] vaccine and the risk of new strains coming from overseas that we must take additional steps now to stop those strains from entering the country."
Under the new rules anyone arriving in the UK will have to self-isolate for ten days.
That can be cut to five if they produce a negative test result.