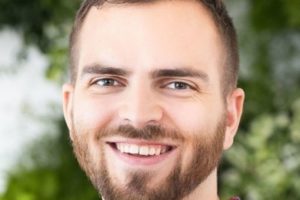 Stefan Thomas
A computer programmer has only two more passwords tries to open his locked account holding £180 million.
If he fails, then he will be locked out forever.
Stefan Thomas has lost the bit of paper with the scribbled information to retrieve his 7,002 coins.
He cannot remember the code needed to unlock a hard drive called IronKey.
IronKey allows ten guesses to open the account – and Stefan has already had eight stabs.
German born Stefan said:
"I would just lay in bed and think about it.
"Then I would go to the computer with some new strategy, and it wouldn't work, and I would be desperate again."
Stefan fears he will lose his fortune if he enters the wrong code.
He is not alone in being unable to access his fortune.
Since Bitcoin was introduced a decade ago many early investors have lost passwords.
The coins were cheap at first, but prices have skyrocketed.
Wallet Recovery Services said it was taking 70 calls a day from people who were struggling to access their accounts.