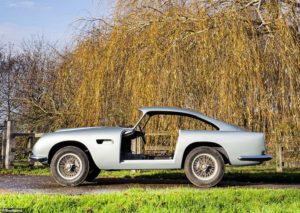 Picture: Bonhams
A rare Aston Martin DB4GT is for sale at nearly £2 million – but it's only half built.
The 1960 car is being sold at auction as an "unfinished restoration project".
Re-building the car started more than 35 years ago.
However, the job was never finished by its owner.
The DB4 – a precursor to James Bond's iconic DB5 – was bought by engineer and pilot David Picking in 1966.
He used the DB4 as a grand tourer across Europe.
But in 1983 he decided to completely rebuild the vehicle.
Mr Picking died last year – leaving the work unfinished.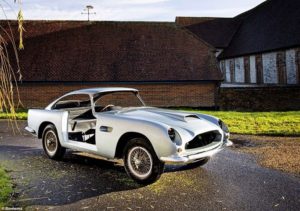 Picture: Bonhams
The DB4GT had a top speed of 150mph plus and a 0-to-60mph of just 6.1 seconds.
The model was driven by the late Sir Sterling Moss in races at Silverstone.
It is being auctioned by Bonhams next month.
The car comes with all the bits for the re-build.
Bonhams said:
"It is not possible to definitively determine the completeness of the car, although in our opinion we believe it is near complete and aware there is no windscreen."
Experts believe if the DB4GT is restored to concours condition it could double in value.