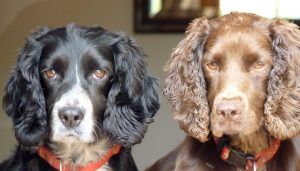 Thousands of dogs bought during the lockdown face being abandoned, claims a charity.
The Dogs Trust is urging people to think twice before taking on a dog.
It's feared many owners will give up the pets when the lockdown restrictions end.
The charity said it had received thousands of calls from people asking to re-home their dogs after just three months.
Dog breeders report a surge in demand for dogs since the pandemic started.
Online searches for a dog have increased more than 130%.
Dogs that sold for £500 a year ago are now fetching prices of £2,000.
The demand has also seen a rise in dogs being stolen.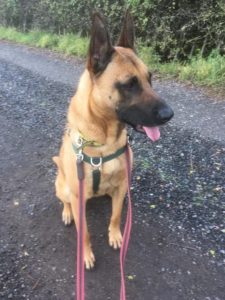 Rocky rehomed from the Dogs Trust
Owen Sharp, the Dogs Trust CEO, said the expected surge of unwanted dogs has yet to happen.
He added: "But we believe the worst is yet to come.
"It's no surprise that during the pandemic there has been a huge demand for dogs, as more people have been at home with time to care for a new family member, of the canine kind.
"However, it's really important to think about what life is like now and what it will be like in the future."
Mr Sharp said large numbers of new dog owners could struggle to cope when lockdown ends.
He said: "Whilst we are seeing some dogs being handed in to us that were purchased during lockdown, we are yet to see the full impact of so-called 'lockdown puppies' coming into our care.
"This may be because businesses are still being supported by the furlough scheme, people are still working from home and lockdown restrictions continue across the UK.
"However, we believe the worst is yet to come and that we will likely see more people having to give up their dog if families struggle to cope with the fallout of the coronavirus crisis or life changes for them in a way they didn't predict."