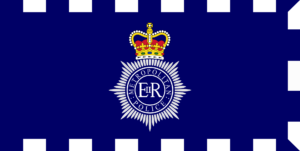 Thirteen men have been fined £200 each for playing cards – breaking lockdown rules.
The men were discovered in a club in Stoke Newington, London.
The club owner was also reported to Hackney Council.
Chief Inspector Pete Shaw, of the Metropolitan Police, said:
"My officers work incredibly hard, putting themselves at risk of catching this virus to keep those in Hackney & Tower Hamlets safe.
"It is very disappointing when officers have to deal with groups of people who appear to think that these rules do not apply to them.
"We need to be doing everything we can as a community to try and keep ourselves, our family and friends as safe as possible and to reduce the burden on the NHS."
The raid follows Met officers finding 11 men playing dominoes in a restaurant back room.
Last week London Mayor Sadiq Khan said Covid-19 was "out of control.
He declared a "major incident".
Some estimates reckon as many as one in 30 Londoners may have the virus.
https://news.met.police.uk/videos/officers-at-social-club-in-hackney-110746