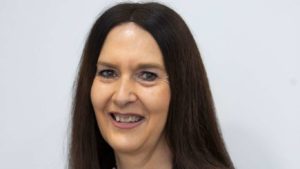 Scottish MP Margaret Ferrier has been charged with "culpable and reckless conduct" after allegedly failing to observe lockdown rules.
The SNP member for Rutherglen and Hamilton West was suspended by her party last October.
She admitted she'd travelled to London and attended meetings despite taking a Covid-19 test.
After hearing the test was positive the 60-year-old MP took the train back to Glasgow.
The Metropolitan Police investigated the matter but decided no law had been broken.
The files were passed to Police Scotland who investigated.
A Police Scotland statement said:
"We can confirm that officers today arrested and charged a 60-year-old woman in connection with alleged culpable and reckless conduct.
"This follows a thorough investigation by Police Scotland into an alleged breach of coronavirus regulations between 26 and 29 September 2020.
"A report will be sent to the procurator fiscal and we are unable to comment further."
Ms Ferrier apologised at the time.
She said: "Despite feeling well, I should have self-isolate while waiting for my test result, and I deeply regret my actions."
Ms Ferrier has been sitting as an independent MP in the Commons.