Oxford vaccine approved for use in Britain by drugs regulator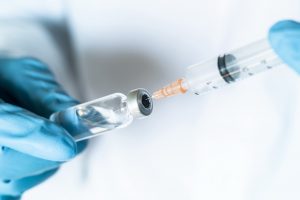 The Covid-19 vaccine created by Oxford University and AstraZeneca has been approved for use in Britain.
Millions of vials of the serum are to be sent out within days.
The Medicines and Healthcare products Regulatory Agency ruled the vaccine should be administered in two standard doses.
They will be given 12 weeks apart to ensure the first batch can go to as many people as possible.
Health secretary Matt Hancock said the approval was "fantastic news – a moment to celebrate".
Prime Minister Boris Johnson said it was "a triumph for British science".
A Department of Health and Social Care spokesman said:
"The Government has today accepted the recommendation from the Medicines and Healthcare products Regulatory Agency (MHRA) to authorise Oxford University/AstraZeneca's Covid-19 vaccine for use.
"This follows rigorous clinical trials and a thorough analysis of the data by experts at the MHRA, which has concluded that the vaccine has met its strict standards of safety, quality and effectiveness."
One hundred million doses have been ordered by the Government – enough to vaccinate 50 million Britons.
The DHSC spokesperson said:
"The priority should be to give as many people in at-risk groups their first dose, rather than providing the required two doses in as short a time as possible.
"Everyone will still receive their second dose, and this will be within 12 weeks of their first.
"The second dose completes the course and is important for longer term protection.
"From today the NHS across the UK will prioritise giving the first dose of the vaccine to those in the most high-risk groups.
"With two vaccines now approved, we will be able to vaccinate a greater number of people who are at highest risk, protecting them from the disease and reducing mortality and hospitalisation."