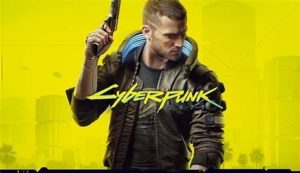 Cyberpunk 2077 – the world's most awaited video game – is being pulled off the shelves because it is "unplayable".
Sony is withdrawing the game from its PlayStation Store after it was found to be riddled with bugs and glitches.
The fantasy futuristic Cyberpunk 2077 – which stars Keanu Reeves – was initially released on PlayStation 4 and Xbox One.
But it will play on PlayStation 5 and Xbox Series X.
But after complaints about the quality of the game Sony pulled it.
Players – particularly those using older consoles – reported constant crashes, poor frame rates and screen tearing.
Sony is offering a full refund to disappointed gamers.
Sony Interactive Entertainment (SIE) said:
"We strive to ensure a high level of customer satisfaction.
"We have removed the game from the PlayStation Store until further notice."
SIE urged people to submit refund claims on online – but that too ran into problems.
Sony said: "We're working to get it up and running as soon as possible.
"SIE strives to ensure a high level of customer satisfaction, therefore we will begin to offer a full refund for all gamers who have purchased Cyberpunk 2077 via PlayStation Store.
"SIE will also be removing Cyberpunk 2077 from PlayStation Store until further notice."
Meanwhile, the game's makers CD Projekt RED (CDPR) apologised for Cyberpunk 2077's performance.
The company said it should have "paid more attention" to how the game played on consoles like the PlayStation 4 and Xbox One.
CDPR has agreed to sort the problems with two major updates early in 2021.
The Polish based company said:
"We would like to start by apologising to you for not showing the game on base last-gen consoles before it premiered and, in consequence, not allowing you to make a more informed decision about your purchase.
"We should have paid more attention to making it play better on PlayStation 4 and Xbox One."
CDPR has seen its share price plummet by 20% over the disastrous launch.
Kacper Kopron, an analyst at brokers Trigon DM, said:
"We are highly disappointed by the information, which shows that the game was just not ready to debut in December and the decision to launch it was a big mistake."
The game was released on December 10th to hit the Christmas spending spree.
Its launch had already been delayed three times because of playing problems.