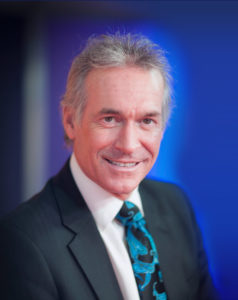 Television doctor Hilary Jones has apologised for not wearing a mask in a pharmacy.
He was snapped while picking up a prescription in Westerham, Kent.
The incident happened two months ago but a picture has just emerged.
An eyewitness said: "I was shocked that anyone would not wear a mask in a chemist when sick people are picking up a prescription.
"He is a doctor on TV telling people to wear masks."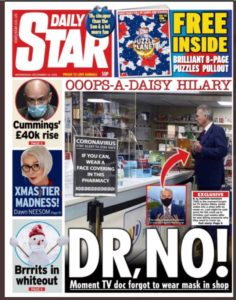 Dr Jones, 67, who appears regularly on Good Morning Britain and Lorraine, said:
"Two months ago, I've done the show here, I've done Lorraine's show, I've gone to St George's Hospital to film what they're doing after the NHS Charities Together.
"I've done a 10-hour day, I've gone into a chemist in my local village to get an emergency prescription for a patient.
"And because I'm distracted and there's nobody in there, I forgot to put my mask on.
"I'm in there for 60 seconds, and in that 60 seconds somebody who could have reminded me to put a mask on politely comes in, takes a photograph and flogs it to the press."
He added: "That was two months ago – I am utterly sorry that I forgot to put my mask on, first time in nine months that I've done that.
"And I put my hands up and we talked about it on air because I think almost everyone's done it."
Lorraine Kelly later asked Dr Jones to explain what happened:
He said: "I went into my local chemist; I was there 60 seconds.
"Forgot my own mask for 30 seconds, which was daft."
"I put my hands up two months ago and said sorry."
"I feel awful and bad about that.
"Genuine mistake.
"Hasn't happened since, didn't happen before, but somebody thought to take a photograph and sell it to the press."