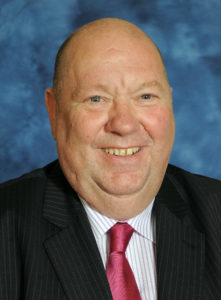 Joe Anderson – the Mayor of Liverpool – has been arrested on suspicion of conspiracy to commit bribery and intimidating a witness.
Mr Anderson, 62, and four other people were held as part of an investigation into building contracts being awarded.
It is believed the Labour Party has suspended Mr Anderson pending the outcome of the inquiry.
And Liverpool City Council said it was co-operating with the police.
Merseyside Police has been running Operation Aloft for a year.
It has been looking at a number of property developers.
Mr Anderson was Liverpool's first elected mayor in 2012.
He'd been on the city council since 1998.
His national profile has been high during the coronavirus pandemic.
He was praised by Prime Minister Boris Johnson for his handling of Covid-19 in Liverpool.