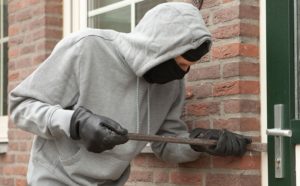 Library picture
Burglary victims are to be given free state-of-the-art security cameras to help crack down on crime.
The scheme is being introduced in the market town of Newark, Nottinghamshire.
Nearly 250 "vulnerable" homes will receive security improvements – better fencing, high-security doors, windows and 4G solar-powered security cameras.
Other crime prevention steps include added street lighting and Automatic Number Plate Recognition (ANPR) cameras on the streets.
The Safer Streets Partnership is the first of its kind in the UK.
Newark – whose MP is Robert Jenrick, the Secretary of State for Housing, Communities and Local Government – has been given £550,000 from the Home Office to implement the measures.
If successful, the project could be rolled out across the country.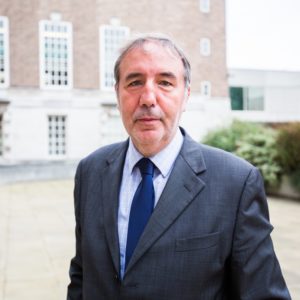 Nottinghamshire Police and Crime Commissioner Paddy Tipping said:
"We are delighted to offer this new technology as part of a whole package of free security improvements to vulnerable residents whose lives are being blighted by crime and who may be living in constant fear.
"We are serious about improving safety for residents in Newark which is why we are one of the first police force areas in the country to roll out this high-grade security device at people's homes.
"This project is about identifying the most vulnerable homes – those which have been repeatedly targeted by criminals – to try to relieve residents of the misery of becoming a victim.
"This is about making Newark an inhospitable place for thieves and burglars and the more we can do to deter crime on a personal level, the safer our community will become."
Nottinghamshire Chief Constable Craig Guildford said:
"Burglary is a deeply upsetting crime that can have a lasting impact on people whose homes and lives have been violated.
"People who have been victims of burglary and those that live near them can apply to get target hardening measures installed under this scheme which could include new locks, CCTV and even new doors in some cases, all of which are designed to deter would-be thieves.
Leader of Newark and Sherwood District Council David Lloyd said:
"Taking measures to help prevent crime in the first instance is absolutely crucial.
Burglary and theft are crimes that can be very distressing for the victims and leave a sense of vulnerability in what should be a safe place for them.
"Everyone deserves to feel safe in their community and in their home and I am encouraging as many residents as possible who may be eligible to take advantage of what's being offered here."