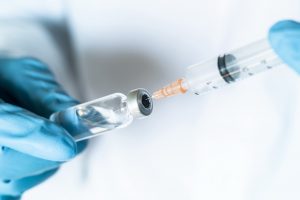 The first vials of the Pfizer/BioNTech vaccine to battle Covid-19 have arrived in Britain.
It's hoped vaccinations will start next Tuesday, said Chris Hopson, the CEO of NHS Providers.
The serum's arrival comes as infections rates across England – apart from the North East – have dropped.
Meanwhile, the Medicines and Healthcare products Regulatory Agency (MHRA) defended the speed of its approval decision.
In a statement it said:
"We have rigorously assessed the data in the shortest time possible, without compromising the thoroughness of our review".
The estimated R number for coronavirus has dropped to between 0.8 and 1.0 – it's lowest level since August.
The R number is the average number of people with Covid-19 go on to infect.
The latest figures show new infections are dropping by 1% and 3% every day.