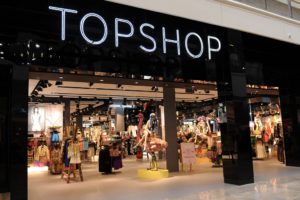 Retail giant Arcadia is said to be on the brink of collapse – putting 15,000 jobs at risk.
The group – which owns High Street brands Topshop, Burton and Dorothy Perkins – is said to be appointing administrators next week.
It follows reports that a £30 million emergency loan has been turned down by lenders, says Sky News.
If the insolvency is confirmed the business could be up for sale.
Thousands of shop workers and head office staff will lose their jobs.
Major stores are expected to close.
In a statement the company said it is working on "contingency options to secure the future of the group's brands".
Arcadia added: "We are continuing to trade online through our own channels as well as through those of our partners."
The company's biggest shareholder is Lady Cristina Green, wife of Sir Philip Green.
The collapse of Arcadia would mark the biggest corporate loss during the pandemic.