Earl Spencer says he'd be "semi-vindicated" if BBC said sorry for Panorama show about Princess Diana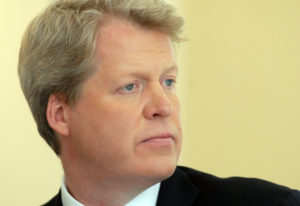 Princess Diana's brother Earl Spencer says he will feel "semi-vindicated" if the BBC apologises for its Panorama interview.
The Earl claims he was shown "false" documents which were used by reporter Martin Bashir to gain an interview with Diana.
The Panorama programme – in which the Princess said "there are three of us in this marriage, so it was a bit crowded" – shocked the world.
The Earl said: "This isn't me saying Diana should or shouldn't have spoken.
"That is something separate.
"What I am saying is that, in my view, the BBC have very, very serious questions to answer on this and I was shocked and appalled.
"Diana always stood up for me a lot as my elder sister as a kid and I'm very happy to do this for her.
"And, ultimately, if I can get an apology out of the BBC for everything they did around this then I will feel semi-vindicated."
Ear Spencer alleged:
"(The documents weren't) just confirmation of what had happened behind the scenes but also who knew and why it hadn't come out and why it hadn't been dealt with.
"It's a fair question, why wait 25 years?"
Earl Spencer said the anniversary of Diana's death in Paris on August 31st "shook him up" and spurred him to seek answers.
The BBC has launched an independent inquiry into the allegations against Mr Bashir.
Diana's son Prince William has welcomed the investigation, saying it "should help establish the truth behind the actions" that led to the programme.