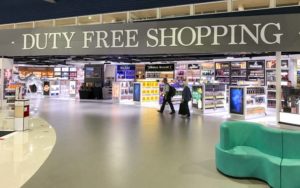 Scrapping tax-free shopping could cost more than 40,000 jobs and leave Government coffers short of billions of pounds, it is claimed.
The Association of International Retail (AIR) reckons 25,000 retail staff and 15,000 factory workers will be jobless following the decision to axe the tax-free perk at the end of the year.
AIR also says the £1.4 billion saved by the move will be dwarfed by a £6 billion loss caused when tourists go elsewhere for their duty-free.
Paul Barnes, chief executive of AIR, said:
"I would urge the Chancellor to look again at the numbers.
"It is not just the High Street that he is putting at risk, but also people's livelihoods."
In non-Covid times tourists spend more than £20 billion a year in Britain.
Last week 40 Tory MPs wrote to Chancellor Rishi Sunak asking him to reverse his decision.
They claimed it would "set back the Government's levelling-up agenda [to help the North] and damage our ambitions for a global Britain".
A Treasury spokesman said:
"About 92 per cent of visitors to the UK don't use the VAT Retail Export Scheme and extending it to the EU could increase total costs up to £1.4 billion a year.
"Tax-free shopping is still available in stores when goods are posted to overseas addresses."