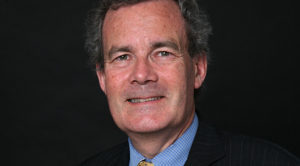 Sir Alex Allan
The Government's adviser on standards has quit only hours after presenting his report on allegations of bullying by Priti Patel.
Sir Alex Allan said he was resigning after Prime Minister Boris Johnson said he would stand by his beleaguered Home Secretary.
Mr Johnson said he did not believe she had breached the ministerial code.
And he had "full confidence" in Ms Patel.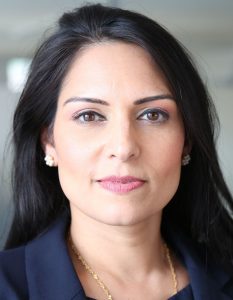 Ms Priti Patel, Home Secretary
Earlier the Home Secretary issued an apology saying she was sorry "my behaviour in the past has upset people.
"It has never been my intention to cause upset to anyone."
That came after Sir Alex said Ms Patel had "unintentionally" breached the code.
He added: "Her approach [to civil servants] on occasions has amounted to behaviour that can be described as bullying in terms of the impact felt by individuals.
"To that extent her behaviour has been in breach of the Ministerial Code, even if unintentionally."
In his resignation statement, Sir Alex said:
"I recognise that it is for the Prime Minister to make a judgement on whether actions by a Minister amount to a breach of the Ministerial Code.
"But I feel that it is right that I should now resign from my position as the Prime Minister's independent adviser on the Code."
A statement on behalf of Mr Johnson said:
"He [the PM] is reassured that the Home Secretary is sorry for inadvertently upsetting those with whom she was working.
"He is also reassured that relationships, practices and culture in the Home Office are much improved.
"As the arbiter of the code, having considered Sir Alex's advice and weighing up all the factors, the Prime Minister's judgement is that the Ministerial Code was not breached.
"The Prime Minister has full confidence in the Home Secretary and considers this matter now closed.
"He is grateful to the thousands of civil servants working extremely hard to support delivery of the Government's priorities."