Princess could be fined "millions" for refusing to reveal whereabouts of Gauguin picture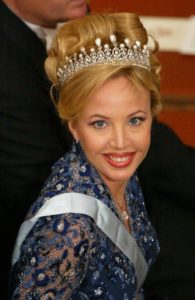 Princess Camilla
A Princess could be fined "millions" for refusing to reveal the whereabouts of a £50 million painting by Paul Gauguin.
Princess Camilla Crociani de Bourbon des Deux Siciles could be held in contempt of court.
She is accused of hiding Gauguin's "Hina Maruru" picture.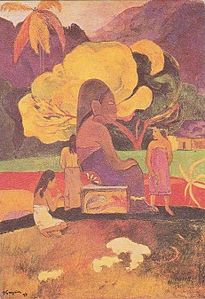 The family dispute has been rumbling along for the last ten years.
It began when Princess Camilla's mother set up a trust fund in 1987 for her two daughters – Camilla and Christiana
In 2010 more than £100 million in investments and art was transferred from the fund into the mother's name.
Christiana feared she was being denied her inheritance.
In 2017 the Royal Court of Jersey ordered the trustees to rebuild the fund – including the Gauguin picture.
Princess Camilla, 49, was told to disclose her mother's wealth to investigators – but she refused.
Now she has been warned she faces a fine of "millions".
Acting for the Princess, Advocate Olaf Blakeley, said she did not know the location of many of her mother's assets.
Commissioner Julian Clyde-Smith said:
"The court believed [at the last hearing] that she knows where the Gauguin is.
"The way to purge the contempt is to tell us.
"And she has not done that."