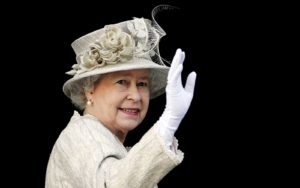 Britain is to have an extra day off to mark the Queen's 70th anniversary reign.
A blockbuster long weekend is being lined up for her majesty's platinum jubilee.
The 2022 May Bank Holiday is being moved to the start of June and an extra day being added.
That will give four days of events.
The Government has said it will "mix the best of British ceremonial splendour and pageantry with cutting edge artistic and technological displays".
Also, a platinum jubilee medal will be awarded to people working in public service, such as armed forces personnel and those in the emergency services.
The Queen was aged 25 when she took the throne in 1952.
She has seen 14 Prime Ministers in office.