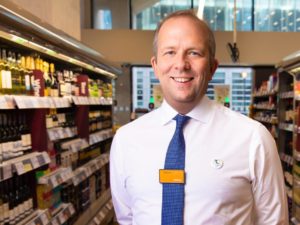 Simon Roberts, Sainsbury's CEO
Sainsbury's is cutting 3,500 jobs as it closes its delicatessen, fish, and meat counters.
It's also looking to shut its standalone Argos shops.
The supermarket recorded a £137 million loss in the six months to September 19th.
The financial damage was caused by closures and "market changes".
The move to close the fresh food counters and 420 Argos outlets over the next four years would save £60 million.
Sainsbury's chief executive Simon Roberts said:
"We are talking to colleagues today about where the changes we are announcing in Argos standalone stores and food counters impact their roles.
"We will work really hard to find alternative roles for as many of these colleagues as possible and expect to be able to offer alternative roles for the majority of impacted colleagues.
"Right here and now, I and all the team are focused on supporting and delivering for our customers in the days and weeks ahead."
Sainsbury's insisted its plans would result in the creation of 6,000 new jobs.
Mr Roberts said the aim was to make Argos "a simpler, more efficient and more business."
He added: "Our other brands – Argos, Habitat, Tu, Nectar and Sainsbury's Bank – must deliver for their customers and for our shareholders in their own right."