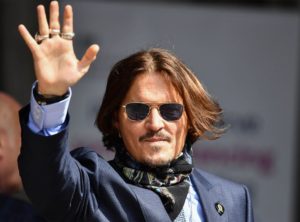 Johnny Depp will no longer be a "pantomime villain" after losing his High Court libel action in London, claims a PR expert.
Depp, 57, lost his case against The Sun newspaper after it ran an article calling him a "wife beater".
The paper said he was abusive to his former wife the actress Amber Heard.
The high-profile hearing has made front pages around the world.
Showbiz insiders are now asking if he has a future.
PR chief Mark Borkowski told the PA news agency the defeat was "one of the biggest showbiz fails for a long time".
He added: "He [Depp] had to win this.
"Even if he had won there would still be questions.
"But now he's lost he hasn't even got a Pyrrhic victory.
A Pyrrhic victory is one that inflicts such a devastating toll on the winner that it's worse than a defat.
Borkowski added: "He has just switched the volume on (his) lifestyle.
"And this makes Amber Heard a martyr and it makes him something much darker than just a pantomime villain.
"His brand had a sort of edge and that edge now has turned to something that is really ugly and abusive.
"The question is 'how the hell does he re-establish himself'?
"He's been involved with some of the biggest franchises going.
"In this new woke world, the culture wars, you do not want to be involved with a story (that) will not go away.
"This is like an indelible stain on his character."
"It's a double whammy. It has created so much interest.
"He has not got rid of a substantial slur that, before the case, few people knew about."
On Depp's future in film, he said:
"Nothing is impossible, write no obituaries for his career."
"All those fans, those dedicated fans across the world and those who turned up at the High Court every day, do not underestimate how much they will do.
"They will not accept this judgment.
"When you've got a hard, firm base, you can start rebuilding."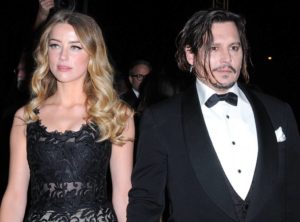 Amber Heard and Johnny Depp
The High Court dismissed the claim by the Pirates of the Caribbean star for compensation.
In his 128-page ruling, the judge, Mr Justice Nicol, said:
"The claimant [Depp] has not succeeded in his action for libel.
"The defendants [The Sun and News Group Newspapers] have shown that what they published in the meaning which I have held the words to bear was substantially true.
"I have found that the great majority of alleged assaults of Ms Heard by Mr Depp have been proved to the civil standard."
Mr Justice Nicol said he accepted Heard's evidence that the allegations she made against Depp "have had a negative effect on her career as an actor and activist".
He added: "I have reached these conclusions having examined in detail the 14 incidents on which the defendants [The Sun] rely as well as the over-arching considerations which the claimant [Depp] submitted I should take into account.
"In those circumstances, parliament has said that a defendant has a complete defence."
The judge did not accept Depp's characterisation of his ex-wife as a gold-digger.
He said: "I recognise that there were other elements to the divorce settlement as well but her donation of $7 million to charity is hardly the act one would expect of a gold-digger".
In his conclusion, Mr Justice Nicol cited an email sent by Depp in August 2016 as indicative of his true feelings towards Heard.
The message said:
"I have no mercy, no fear and not an ounce of emotion or what I once thought was love for this gold digging, low level, dime a dozen, mushy, pointless dangling overused flappy fish market … I can only hope that karma kicks in and takes the gift of breath from her … Sorry man … But NOW I will stop at nothing!!!"
Depp had sued the Sun's publisher, News Group Newspapers (NGN), and its executive editor, Dan Wootton, over an article in the Sun.
The story carried the headline: "Gone Potty: How can JK Rowling be 'genuinely happy' casting wife beater Johnny Depp in the new Fantastic Beasts film?"
NGN relied on a defence of truth to the claim.
The burden of proof was on The Sun to show that the story was substantially accurate on the balance of probabilities.
The Sun tweeted: