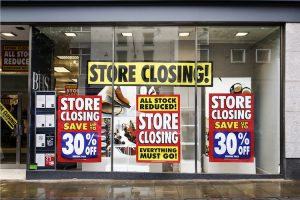 High Street businesses are heading for a "catastrophic" Christmas, warns a data analyst.
Covid-19 threatens to all but wipe-out spending in shops.
Even Marks & Spencer is expected to record its first loss in its 94-year-old history.
The ubiquitous company managed to make a profit during WWII.
City analysts think the company will report a £59 million pre-tax loss for the six months to September.
The poor results come as data firm Springboard predicts actual visits to a High Street shop will fall by more than 87% over the festive period.
And shopping in all outlets is expected to fall by 62%.
The figures were released before the Government announced a national lockdown starting Thursday.
Experts believe footfall numbers could drop even further.