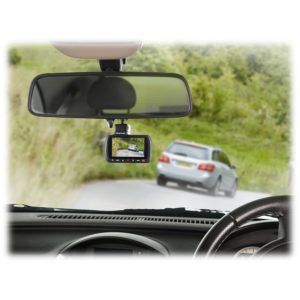 More than 21,000 clips of motorists driving badly have been posted to a police data base.
Half of the postings have resulted in the police taking action.
Drivers' dash cam footage has helped in finding, warning, and prosecuting offenders, claims the company behind the "shop-a-driver" portal.
Thirty-three of Britain's 45 police forces are using the database.
Over the last two years it's estimated the public's help has saved 20 years of police time.
The National Dash Cam Safety Portal was set up in July 2018 by Netbase.
It has since been sent 21,324 videos – of which 52 per cent have been used to take drivers to court, attend safety courses, pay fixed penalty fines or receive a warning.
More than three million drivers, motorbike riders and cyclists use a camera.
During lockdown Britain's roads have been virtually empty – encouraging some drivers to hit record speeds.
One Audi driver filmed himself doing nearly 200 mph.
Richard Browning, director of Nextbase, said:
"The portal was created to make our roads safer.
"It is encouraging to see that people have still been reporting issues where reckless motorists have thought that they can take advantage of the clear pathways – potentially endangering others.
"We have watched this platform grow from both a public and police perspective and are hugely encouraged by its continued appeal."