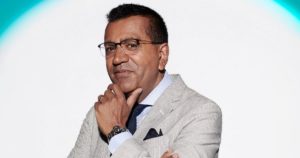 Martin Bashir – the journalist who interviewed Princess Diana for Panorama – is "seriously unwell" with Covid-19.
The 57-year-old is the BBC's Religious Affairs correspondent.
He has been "quiet" on social media over the last few weeks.
A BBC spokesperson said:
"We are sorry to say that Martin is seriously unwell with Covid-19 related complications.
"Everyone at the BBC is wishing him a full recovery.
"We'd ask that his privacy, and that of his family, is respected at this time."
Bashir's 1995 interview with Princess Diana was a seminal moment in the breakdown of her marriage to Prince Charles.