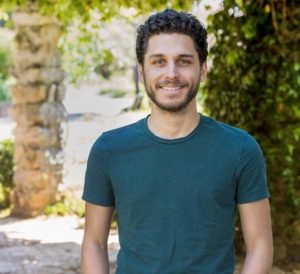 Sergio Riberio
Businessman Sergio Ribeiro – nicknamed "Captain Planet" – has set up an international conference to address sustainable solutions to global environmental problems.
More than 10,000 people will "tune in" to the virtual conference, which opens in Lisbon, Portugal, tomorrow (Thursday).
There are more than 100 speakers, 200 projects and 500 exhibitors.
At least 100 people from 50 countries are expected to physically attend the event.
The Planetiers World Gathering is the brainchild of Sergio.
The 29-year-old father of two had spent a year planning the conference – then lockdown hit Portugal.
He said: "We saw everything we had been working for fall apart.
"We had invested everything in this project.
"However, after a few days processing what happened, we were sure about only one thing: we couldn't stop.
"We planned an event where a minimum number of people could enjoy the physical experience of being there.
"Meanwhile, the majority of people could explore the venue as if they were there.
"This entire process has been crazy both physically and emotionally."
Sergio added:
"If we want to overcome this global environmental crisis we need to come together.
"The only way to do that is to implement what we call the 3Es: Educate, Empower and promote Entrepreneurial spirit.
"I hope that Planetiers will inspire people and free everyone's creative and proactive personalities to act in favour of the environment and make a real difference."