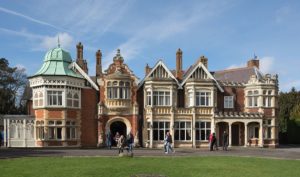 Facebook has given £1 million to Bletchley Park – the top-secret WWII site that cracked the Enigma Code.
Breaking the German machine played a key role in ending the war and defeating the Nazis.
The Buckinghamshire country house estate is now a museum.
But it's facing a £2 million loss in revenue because of the Covid-19 pandemic.
Bletchley Park was looking to lay off more than 30 staff.
Mike Schroepfer, Facebook's Chief Technology Officer, said:
"Our company would not exist today without its achievements.
"The work of its most brilliant scientist, Alan Turing, still inspires our tens of thousands of engineers and research scientists today."
Its coffers have also been boosted with £447,000 from the Government's Digital Culture Media & Sport (DCMS) department.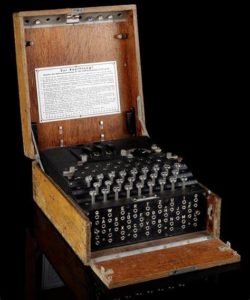 An Enigma Machine
Ian Standen, Bletchley Park's CEO, said:
"We are very grateful to both Facebook for their generous donation and DCMS for their financial support.
"Facebook's donation highlights the ongoing legacy of pioneering technology developed here during World War Two.
"With this significant support, we at Bletchley Park can weather the current crisis and survive into the future, keeping the doors open for future generations."
Bletchley Park was the birthplace of the world's first digital computer Colossus.
Alan Turing was seminal in developing the thinking behind computer science and artificial intelligence.